KITE BUILDING CONTEST RULES AND GUIDELINES
Everyone is invited to take part in Kite Building Contest.  To enter the contest, participants can enter a kite that they made at home or at festival Kite Building Workshops (no kite kits).  The contest consists of two parts: the actual kite itself (how it looks and how well it is made), and the participant's ability to fly the kite.  Participants must be able to fly their kites consecutively in the air for 3 minutes at a height of 100 feet.  Kites will be judged on Flight (ability to fly for 3 minutes), Structural Design, Craftsmanship, and Visual Appeal.  There will be three competitive age groups 7-14, 15-17, and 18+. Trophies will be awarded for each age groups.  The Kite Building Contest is free to enter and takes place from 1:30-3:00pm.  All Kites must be registered by 12pm to be entered in contest.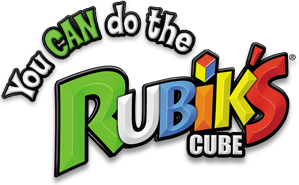 Rubik's Cube Competition
 
Sunday April 7, 2019 at 1:00 pm (Time Subject to change)
The Rubik's Cube solving contest is free and open to the public.
Competitors may be limited to 8 per age group.
If there are not enough entries in age group, group may be combined with adjoining group.
Trophies will be awarded in each age group as follows:
Ages 7 – 14    1st Place Trophy     2nd Place Trophy    3rd Place Trophy
Ages 15 – 17  1st Place Trophy     2nd Place Trophy    3rd Place Trophy
Ages 18 +       1st Place Trophy     2nd Place Trophy    3rd Place Trophy
Competitors must use provided 3x3x3 Rubik's Cube brand Cubes.
Competitors are not allowed to bring any cubes to competition area.
Cubes will be scrambled from solved state to scrambled state by 25 moves.
No items whatsoever are allowed on the competition table(s) including cell phones, other electronic equipment, notes or other reference materials.
Competitors may stand or sit in front of table.
First person to solve cube and place both hands on table wins.
Cube is solved when each of the six sides of the cube have one solid color.
Time will be kept for 1st, 2nd and 3rd place.
Competition should be a fun experience and all contestant are expected to conduct themselves in a manner considerate of others at all times during the competition.
For more information or if you have questions regarding the contest, please contact Julio at (209) 277-1402.